Anthony Bourdain provided copious pearls of wisdom during his life, but none touched me as much as deeply as this: "Your body is not a temple, it's an amusement park. Enjoy the ride." I like to ride. A lot. And, every so often, I like to ride in style, even if it costs a little extra. Here are some of my favorite ways to explore epicurean excellence across Arizona and, as Bourdain advises, enjoy the damn ride.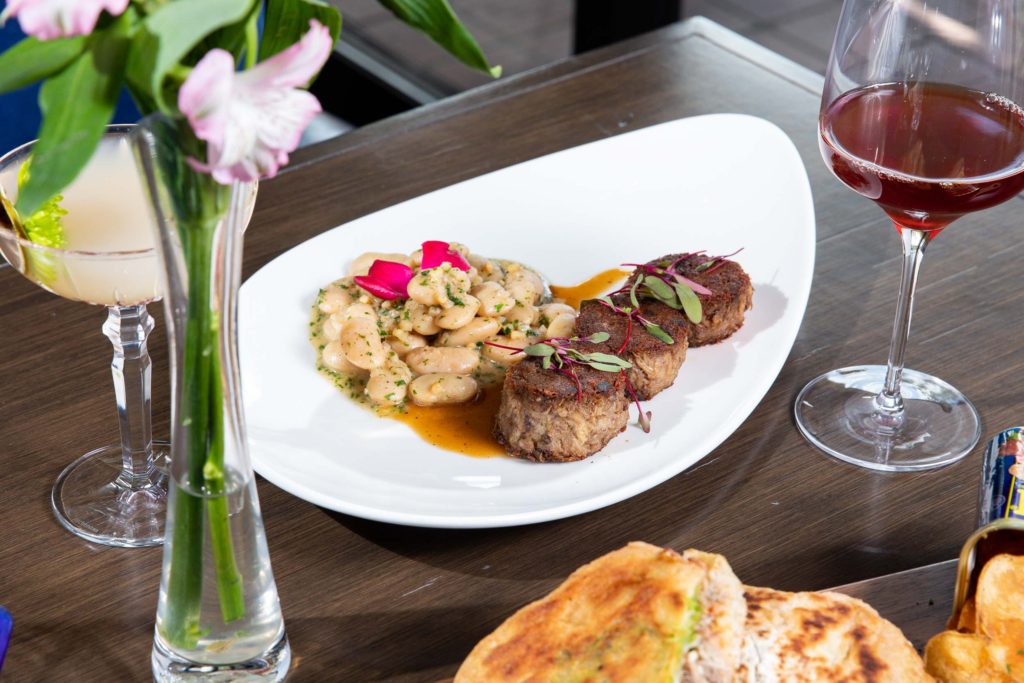 While sister concept Christopher's at Wrigley Mansion has been the talk of the town since opening in 2021 (and rightly so), do not sleep on Geordie's, the full-service fine dining concept inside of the Wrigley Mansion. The food is as bold and dramatic as the views, and that is saying something given the restaurant offers 270-degrees of Phoenix skyline from high atop its own hill in the middle of central Phoenix. Fun fact: Geordie's only partners with vendors as committed to the combination of sustainability, flavor, and quality as them. As a result, the menu is a showcase of local vendors, notably the most coveted ingredients from Green on Purpose, Crows Dairy Farm, Duncan Farms, Queen Creek Olive Mill, and more.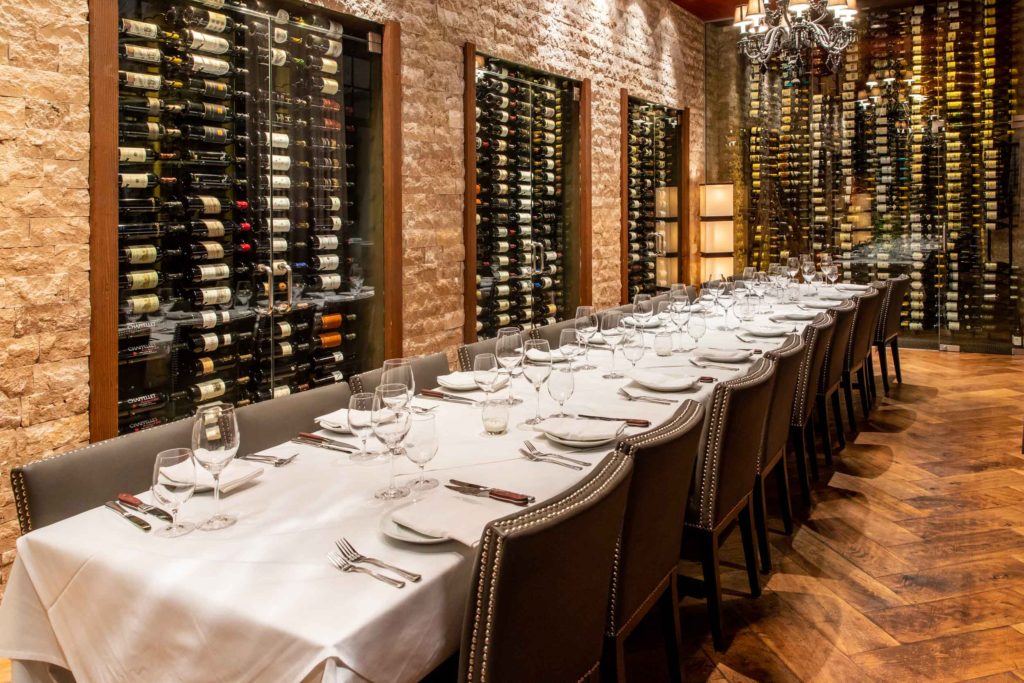 A palace to all that is indulgent, this must be a massive national steakhouse chain, right? Think again. Dominick's is the ultra-high-end steak concept from Arizona's own Mastro family. Patriarch Dennis Mastro helped launch true steakhouses in Arizona back in the 1980s, before opening the Mastro brands years later with his sons. After selling that brand – including Ocean Club – several years ago, the family put pen to paper on their dream restaurant. Enter Dominick's, which is named for Dennis' father and is – like the Mastros themselves – bigger than life. The venue boasts one of the most opulent bars in Arizona as well as an open-air dining option on the roof, complete with a pool serving as the centerpiece of the space. All of the meat on the menu is responsibly sourced, wet-aged for 28 days, and hand-cut by the family's in-house master butcher. And the sides? Think creamy, dreamy, and often topped with crab or lobster.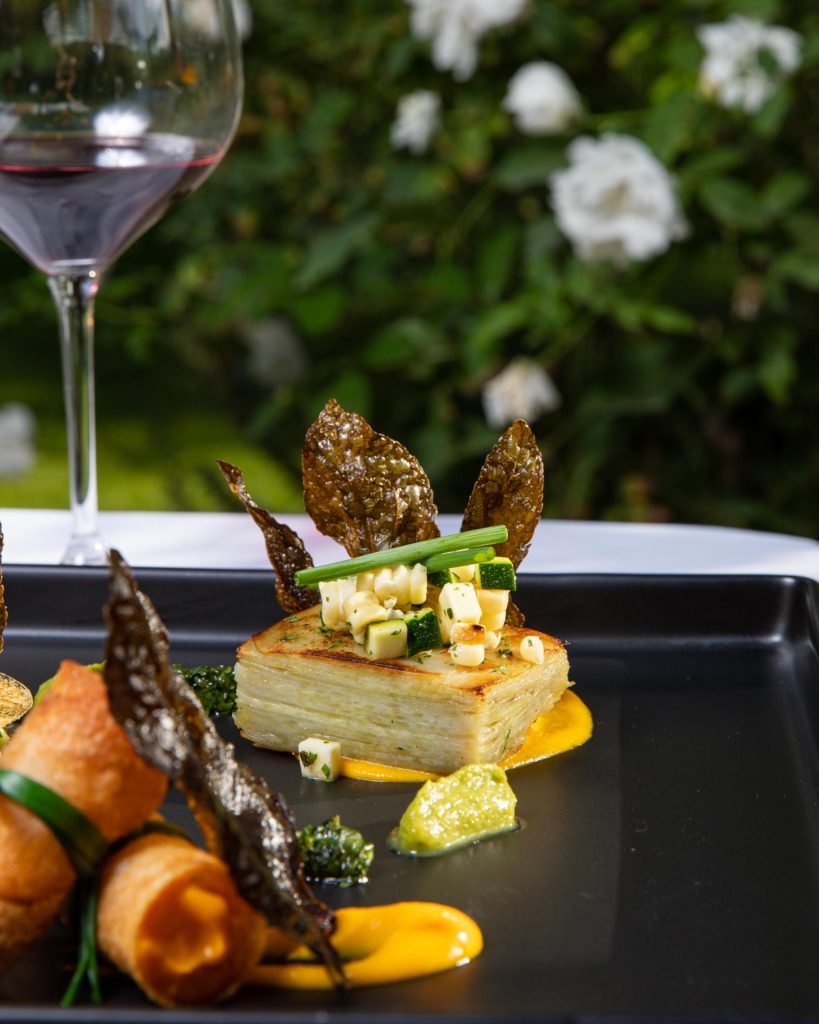 There is farm to table, and then there is Quiessence. Located within The Farm at South Mountain – an actual working farm and organic garden growing seasonal specialty vegetables, herbs, and edible flowers for its recipes – Quiessence offers three, four, and five-course tasting menus. Al fresco dining under twinkling strung lights and stars features the freshest items from the week's harvest as well as cheeses, artisan bread, handcrafted pasta, and responsibly farmed beef, chicken, and seafood. Think kabocha squash soup teeming with eggplant caponata, pickled radish, mushroom dust, herb oil, and fresh parsley. Think potato gnocchi with Calabrese sausage, chanterelles, zucchini, okra, oven-dried tomatoes, and fried sage. And definitely think foie gras. Perfect, perfect foie gras.
This chic and ultra-intimate restaurant offers progressive American cuisine from executive chef Branden Levine, known for his appearances on The Food Network's Chef Wanted with Anne Burrell and Beat Bobby Flay. Candlelight flickers inside the restaurant, providing just enough light to allow your date to gaze into your eyes. Levine's intricately plated chef's tasting menu, which is served in five delectable courses, offers enhancements ranging from caviar to wine pairings. Each course is a work of culinary art first enjoyed visually, then aromatically, before dancing on your date's palate in a symphony of flavor.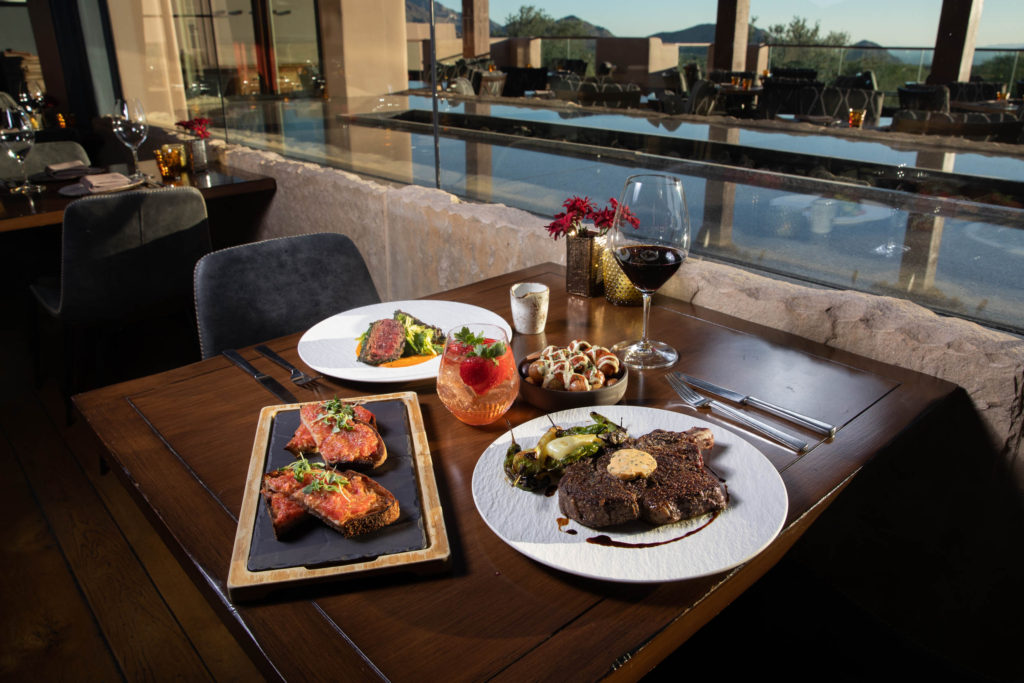 The Forbes Four-Star Award-winning Talavera, which boasts floor-to-ceiling windows and a dramatic fire that lines the interior of the restaurant, is the jewel in the crown of the sophisticated Four Seasons Scottsdale Resort Troon North. The Spanish-influenced menus, featuring paella, jamón ibérico, and a laundry list of globally inspired tapas, are quickly becoming the stuff of legend. Insider tip: within Talavera, there is also a small cocktail spot called Gin Bar that specializes in gin tonics, which are far more aromatic and botanically forward than traditional gin and tonics. It is the perfect way to kick off or end an unforgettable evening.
Photos courtesy of A Taste of AZ