I recently sat down with James Beard award-winning chef Alessandro "Alex" Stratta in his new restaurant, Campo Italian Bistro and Bar in McCormick Ranch. Campo opened June 1st, shortly after Alex closed Stratta Kitchen, a Mediterranean concept that opened August 2020. Changing gears while staying true to Alex's love of cuisine from Italy and the South of France, Campo is a modern Italian restaurant. Campo offers a menu of house-made Italian fare, such as shareable antipastos, pizzas, paninis, and fresh pasta, alongside craft beers, wines, and cocktails.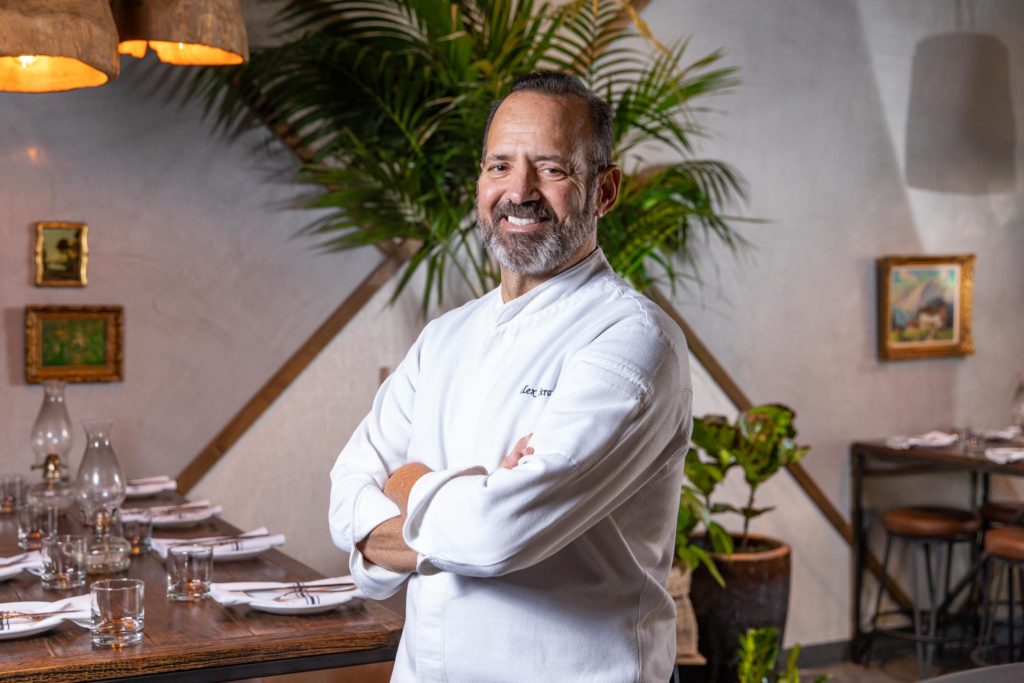 Chef Stratta comes from a long line of hoteliers and restaurateurs, 5 generations to be exact. Because of his father's occupation, Alex grew up all over the world, in places like Singapore, Malaysia, Pakistan, Acapulco, and Rome. In keeping with family tradition, he attended culinary school. Upon graduation, Alex apprenticed for the famous chef Alain Ducasse at the Hôtel de Paris in Monte Carlo for two years.
At only 24, Chef Stratta found himself at the helm of the kitchen at the iconic (but now closed) Mary Elaine's at The Phoenician resort.  After winning the James Beard Best Chef of the Southwest in 1998, he moved to Las Vegas to work for Steve Wynn, opening Renoir, Alex (which earned two Michelin stars!), and Stratta.  About the time Alex wanted to get off the "high wire act," he was diagnosed with cancer and moved back to Arizona.  Now having traveled the world and attaining some of the most prestigious culinary awards, Alex Stratta, along with his 13-year-old twins, is thrilled to call Arizona home.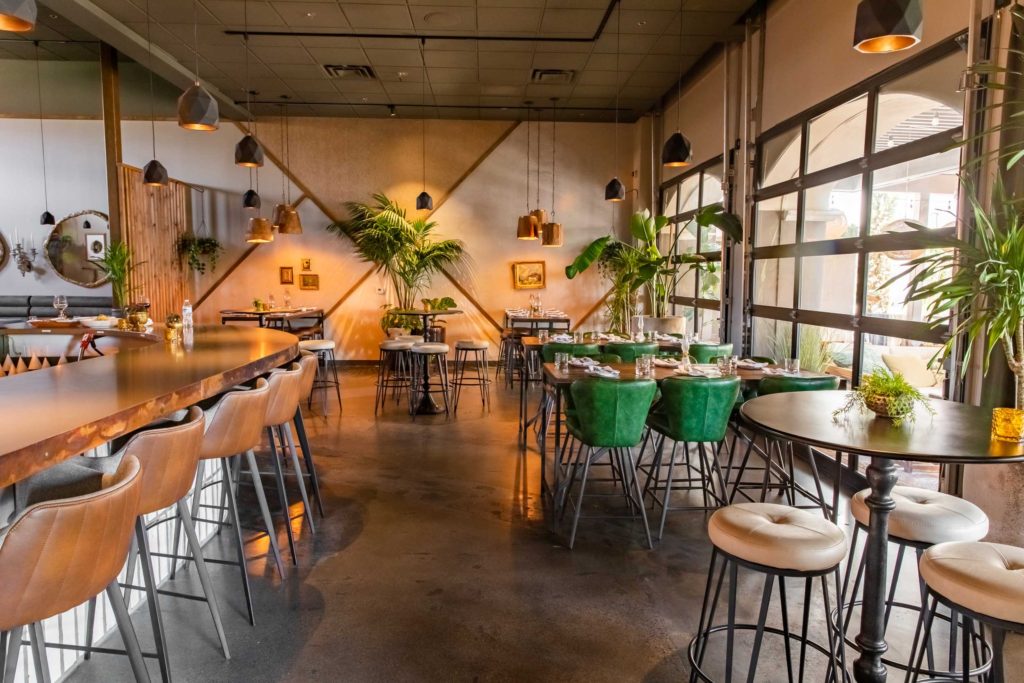 Tell us a little bit about the evolution of Stratta Kitchen to Campo.  
Stratta Kitchen was a dream and a stretch in the sense that we wanted to hit an audience with what is very much a trend…Mediterranean fast casual, healthy dining, and I think we missed the mark for a couple of reasons.  Opening in the middle of COVID certainly didn't help. We had a great following, but not enough of it.  So, we really looked at our strengths, which was the quality of the food.  We just needed to change gears.  My strength is Italian cooking, so we thought, let's do an Italian restaurant, but not go too high end.  Let's transform the menu as well as the bar.  The bar was something that Stratta had no presence [in] whatsoever, whereas now it is a big part of who we are…a beverage, wine, and cocktail bar.  This is what the neighborhood was looking for.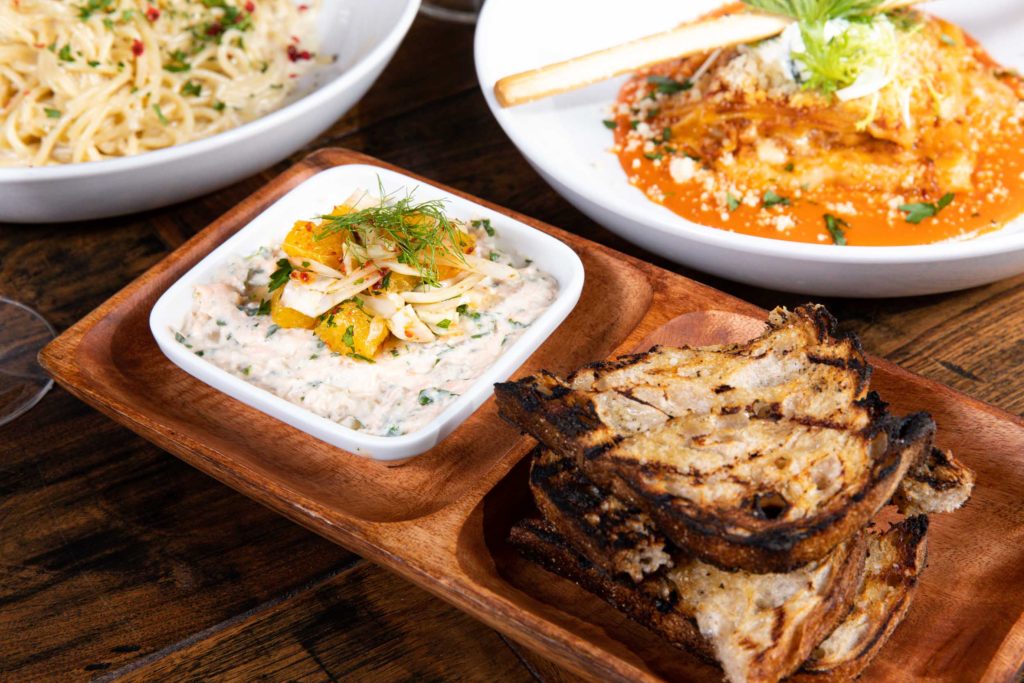 I feel that the cuisine a chef produces reflects who he/she is. Would you say that is the case for you at Campo?
Yes and no. Yes, in the sense that it is part of my personality, the Italian component.  I have had the opportunity to be doing [cooking] for a very long time, and I have done everything from Spanish tapas restaurants to super high-end French restaurants.  But the soul and spirit of my cooking has always been Mediterranean, with a strong emphasis on Italy. So, the transition [tfrom Mediterranean to Italian] was very easy for me. There is a comfort level in pasta, there is a comfort level in regional Italian cooking. It is very much a part of who I am. I eat more like Stratta, but I like to cook more like Campo.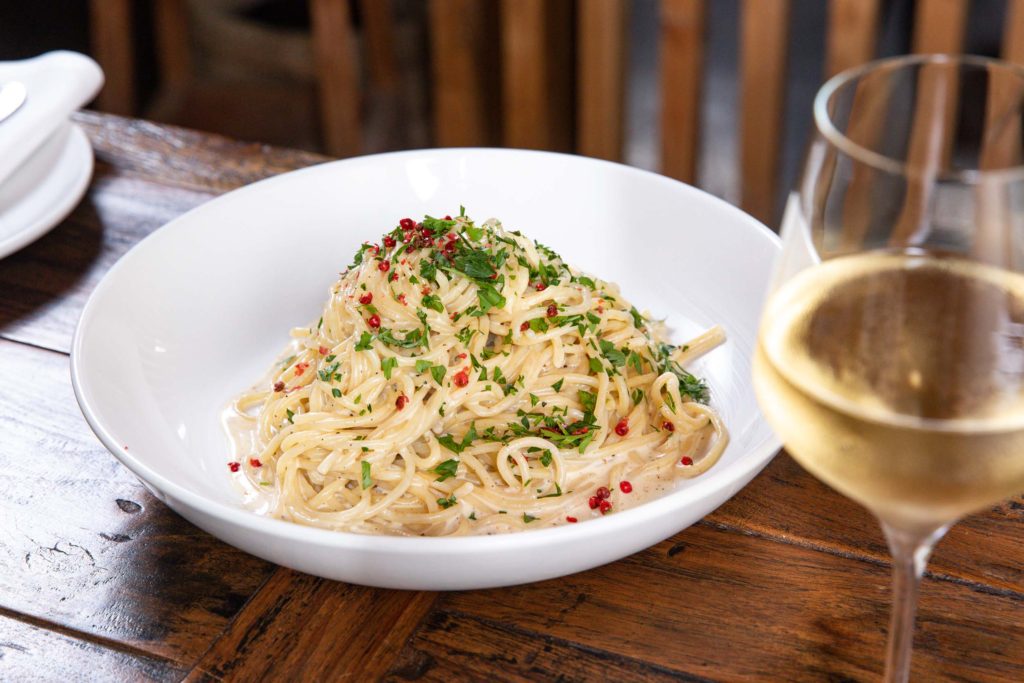 Tell us about some of the dishes you are offering here at Campo?
I am very happy and proud of our pizza program. I would say that they are very well executed, and we have wonderful dough.  All our pastas are made with Sonoran Pasta Co. pasta, a local pasta company here who makes phenomenal pasta. Our pasta dishes are up to par with anything I have ever done at any level of dining. I love our bar snacks, whether it is the caponata or the eggplant purée, or something as simple as pickled vegetables. It's just all very simple, tasty food.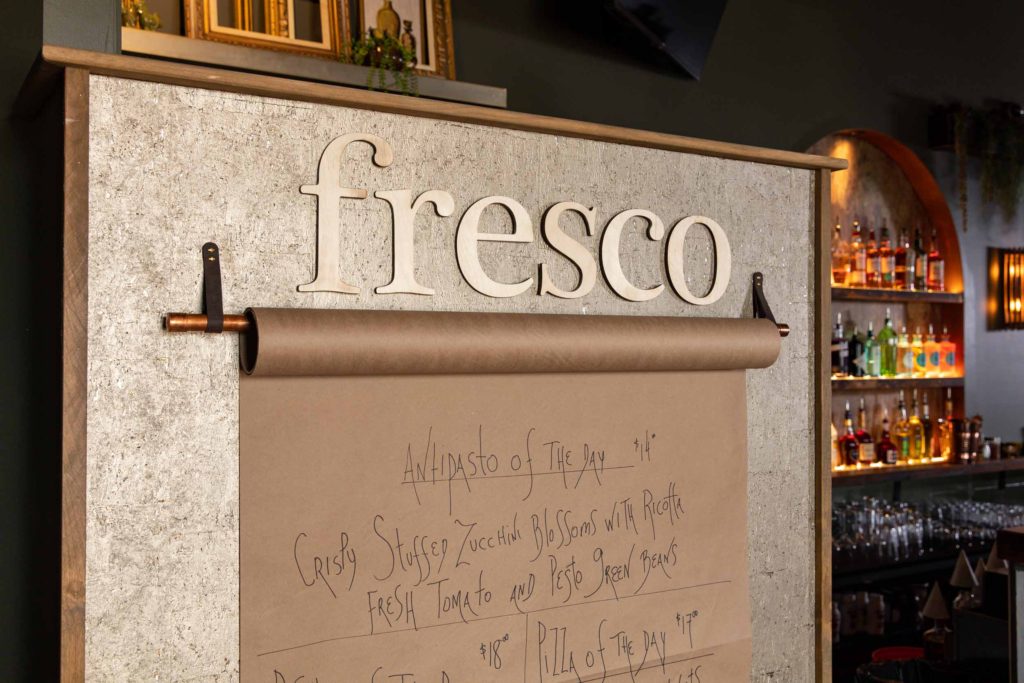 Can you talk about some of the other Arizona producers you use at Campo?
We use as much [local] as possible that is not cost prohibitive. We use olive oil from Queen Creek Olive Mill and goat milk cheese from Crow's Dairy. Our carpaccio is made from American wagyu from Rovey Family Farms in Glendale. I was very impressed by their product; the meat is very good. We work with Bob McClendon at McClendon's Select. Tonight, we are doing fried zucchini blossoms from McClendon's stuffed with Crow's Dairy fresh ricotta.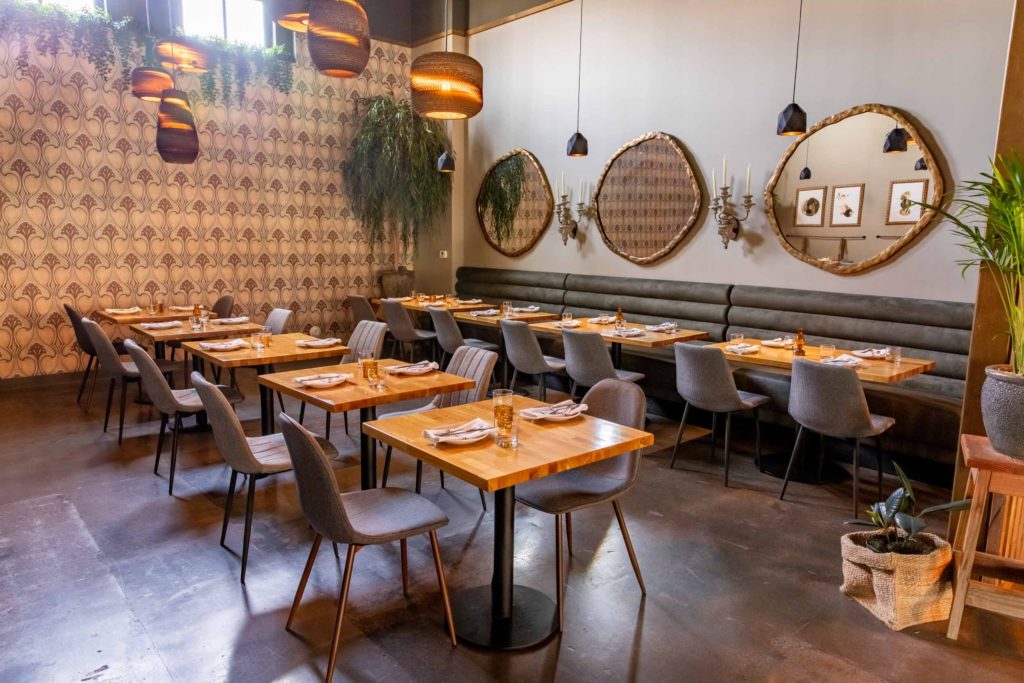 What is it about Arizona that makes you call it home? 
I have traveled my whole life, and after being here for 10 years at the Phoenician, I started to call this home because I had never been any place longer than three years. When I came back [from Las Vegas], I was like, ah, this is where I live now.  And I love it. Yes, the summers are tough, but I love people here. We are close to the beach and Mexico, or we can go skiing. It is a nice, manageable lifestyle, and a great place for my kids.
Photos courtesy of A Taste of AZ