"It's just good to have something in your hands representative of your family at the end of the day," observes Robert Carlson III in my book, Arizona Wine:  A History of Perseverance and Passion.  His intertwined family relationships are just as important to Carlson as the grapevines that weave through Carlson Creek Vineyard. It's there where Robert's brother John is head winemaker, his sister Katherine handles legal affairs, and his parents, Elizabeth and Robert "Bob" Carlson, Jr., are involved in all aspects, from financial planning to harvesting grapes.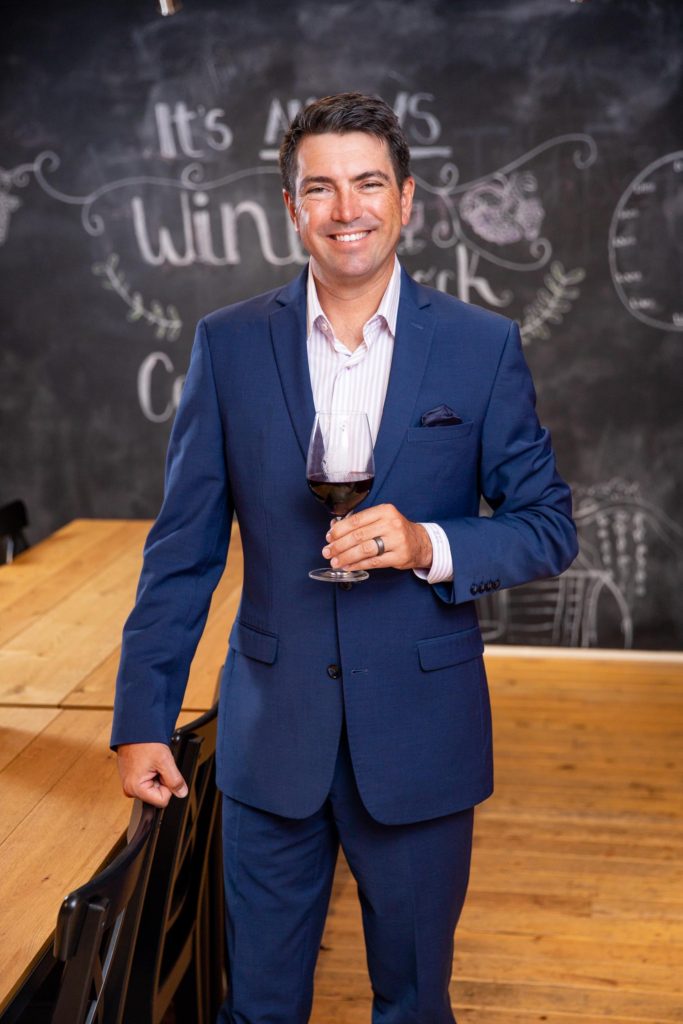 At the age of 28, wine enthusiast and stockbroker Robert Carlson was pondering a new direction in life. He saw an opportunity to invest in vineyard land in Willcox, Arizona which years later would be designated as an American Viticultural Area. With generations of farming in the Carlson's veins, his family embraced the idea and by 2009 had planted their first grapes. What started out as a 40-acre parcel has now grown into a thriving family business spanning 320 acres. Robert oversees day to-day operations, including tasting rooms in Cottonwood, Old Town Scottsdale, and Willcox, where guests stock up on perennial favorites. That includes a delightful Grenache, Syrah, and Mourvèdre blend named The Rule of Three, a nod to Robert and his two siblings.
I had a chance to chat with Robert recently as he shared plans about the vineyard's new tasting room, the growth in their production, and creating another chapter in the family legacy with a commemorative wine for his September nuptials.
 What grapes did you start with and what do you have now?
The first planting was three grapes – Sauvignon Blanc, Riesling, because we liked what was being grown nearby, and Syrah because Rhone varietals do really well. We've since expanded it to other varietals like Sangiovese, Cabernet Sauvignon, Malbec, Grenache, Malvasia Bianca, and two clones of Chardonnay. One is Clone 4, which is the most common California clone, and the other is Clone 69, one of the Burgundian clones. It's a little less production per acre, but has a more distinct flavor and a little more nuance.
What makes your wines uniquely Carlson Creek? 
With the exception of maybe 5 or 10% of our wines that we get from neighboring vineyards, it's all true estate. When I'm sitting in my office, I'm looking at vines that are 150 feet from me – that's how far our wines go to be produced. We're also fairly low on intervention so that they're true expressions of our vineyard. We don't over-extract, we don't over-oak, and they're all very easy to drink. When people ask me what's the best pairing for our wines, I always say…a glass. Other than some reserves we're working on, our wines aren't very heavy. Our whites are perfect for sitting around the pool, and you can drink many of our reds all summer.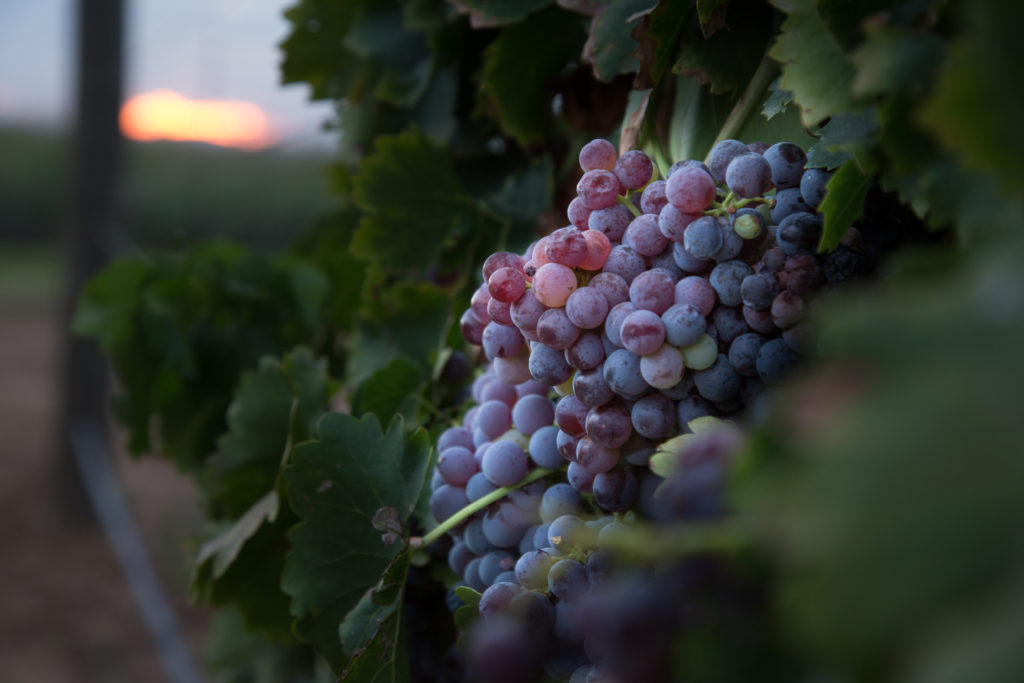 What are your best sellers?
​Rule of Three. It's actually surprising to me because at any one time we have 15 to 20 other wines on the tasting menus. The other one that sells exceptionally well is our Adeline Riesling, named after my grandmother. Both do really well in distribution, but right now what I'm drinking is the Malbec. It's a Bordeaux varietal so it's got a little more punch, and it's easy to grow here. We use the same clone they grow in Argentina, and we have such similar growing conditions to Argentina and Chile, especially down here in Willcox. I think it's the grape of Arizona in the future.
What varietal has surprised you the most?
Malvasia Bianca. It's just so magnificently flavorful. We basically planted it on the strength of recommendations from other growers, and it's very vigorous with huge clusters.  We're actually going to try a co-ferment with our Syrah. There's a tradition in the Rhone valley in some regions like Côte-Rôtie of blending and co-fermenting with red and whites, so it's an experiment we're doing for the first time this year. We did do a co-ferment a couple of years ago – our Addendum – which sold out in under a month. Our wine members loved it.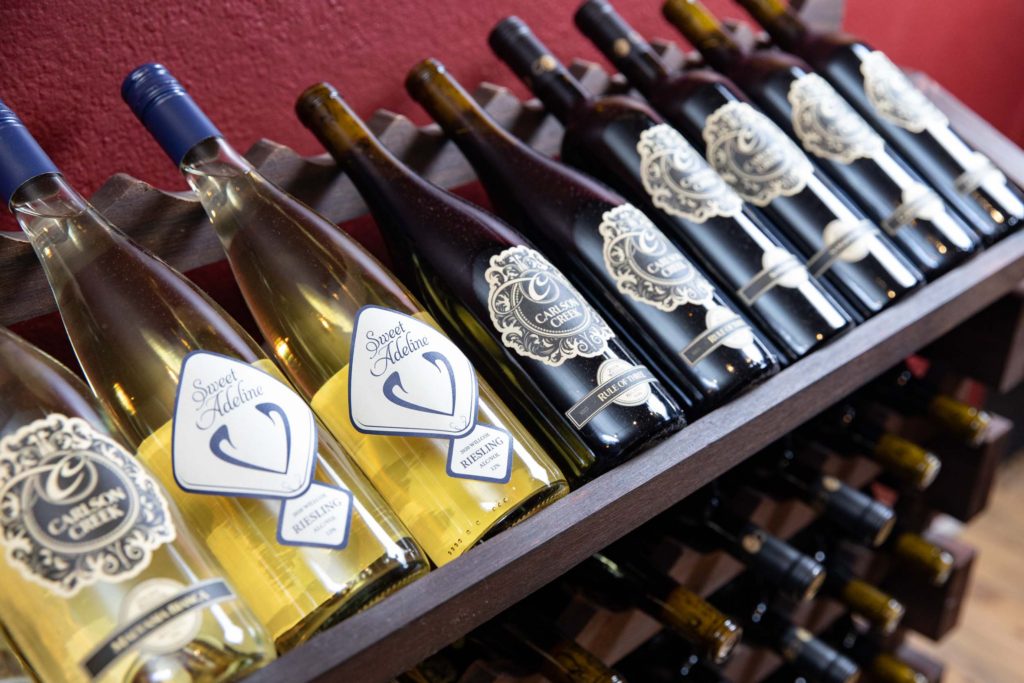 And your wine club is called the Wine Society?
Yes, and members are the first to get limited production wines like our Petite Sirah or that co-ferment. If we're about to run out of a popular wine, we'll reserve a certain allotment for them. They have access to our wine-making staff for events and can book our facilities without paying a rental fee. We've done special Wine Society-only tours at the vineyard, gone on hiking trips, and have special harvest days.  We're also partnering with Cloth & Flame for a thank-you dinner for the Wine Society on the new event lawn at the vineyard later this year.
Tell me about the new tasting room.
Right now, our Willcox tasting room is in town, but the new one will be set in the vineyard. It's all windows so you can taste while looking outside at the vines 150 feet away. You're a pane of glass away from the winery and next door to the barrel room, so you're right where the wine is being made.​ We'll be offering winery and vineyard tours, a full kitchen for catering and an event space for weddings.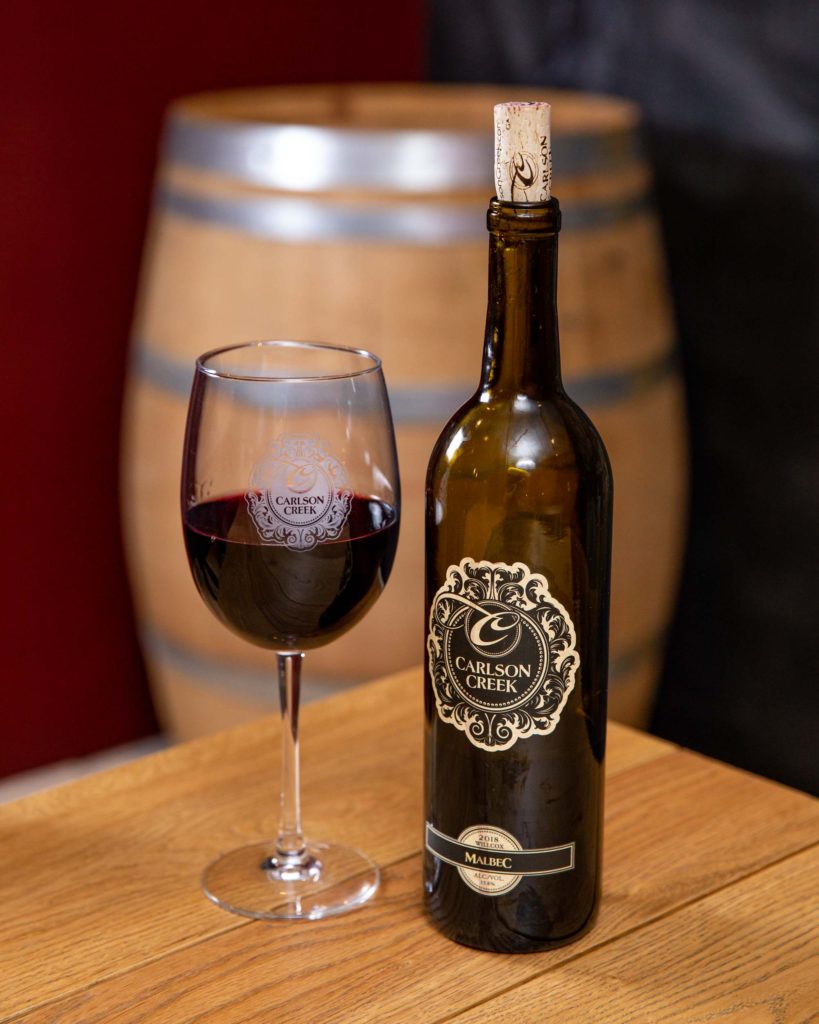 What else are you working on?
In years past, we've sold to about a dozen vineyards and wineries, but this year we cut that back to four because we're doubling production. During the pandemic when restaurants closed down, we were basically selling to the Wine Society and retail stores, so people were buying by the case instead of by the bottle, which was very helpful. Now, post lockdown, our sales have snapped back and we've really kind of shifted our focus more to the retail side. We're doubling production because we can't keep up with demand.
What does the future hold? 
I'll be getting married on September 25th and we'll be releasing a wedding wine.  We tried a half dozen blends and this one – a blend of Cabernet, Sauvignon, and Malbec – ended up being our favorite. We made about 200 cases and are giving it as gifts to our wedding guests and bottling some magnums for our anniversaries. We'll also be pouring it at the tasting rooms that weekend for everyone to try.​
Photos courtesy of A Taste of AZ