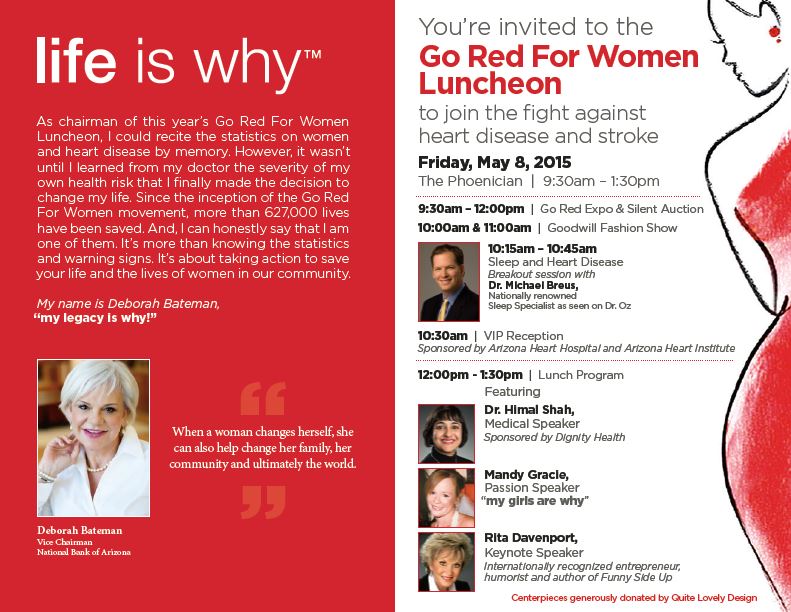 Go Red For Women celebrates the energy, passion and power we have as women to band together to wipe out heart disease and stroke.
Heart disease takes the life of 1 in 3 women each year! This means women just like you - mothers, sisters, daughters, friends are dying at the rate of one per minute because they don't know what you know: heart disease kills.
Women have come together in the fight against heart disease in women. Take your seat at the table on Friday, May 8 with dedicated women and men just like you. Hear their survivor stories, learn how heart disease affects a family and how you can help stop heart disease in our lifetime. Share our mission to fight the #1 killer of women.
To purchase seats to the 2015 Go Red For Women Luncheon, please click here!
To purchase a table or learn more about sponsoring, please click here!